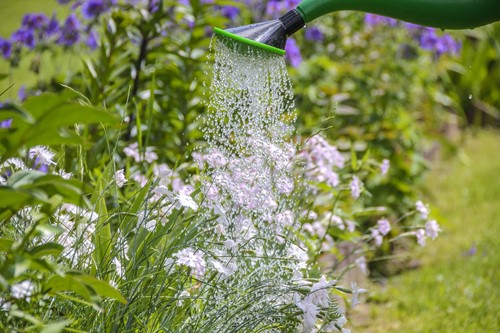 Garden edging is an important element of landscaping design that serves many purposes. There are a variety of different materials and techniques for edging, ranging from professional installation to DIY weekend projects. If you're wondering whether to add garden edging to your outdoor spaces, here are some key benefits to consider:
Defining and Separating Spaces
The obvious visual aspect of garden edging is that it creates a divider between two pieces of the yard. You can use either straight or curved lines to surround flower beds, trees, vegetable gardens and lawns and set them apart from the rest of the space. Not only does this look aesthetically pleasing, it will help you establish traffic flow and set limits.
For example, if you want to avoid damage to your lawn or flowers, defining the edges of pathways will send a more obvious message. Clearly defining what is safe to walk on and what is not will help keep your garden healthy and tidy.
Containing Your Garden
Edging provides some excellent benefits from a pure gardening standpoint as well. If properly installed, garden edging will extend below and above the soil line to create a solid barrier. This barrier can keep away many pests that could harm your plants, and will also keep spreading plants from growing out of control. You can also prevent the spread of weeds with garden edging, keeping your flowers, gardens and lawns free of uninvited guests.
Depending on the material and size of the garden edge you create, you can even discourage larger animals like dogs, cats and deer from trampling your flowers and veggies. This will help prevent cross contamination between different garden beds as well.
Helping You With Maintenance
While it takes some work to install, garden edging will help you with long term landscaping maintenance. Trimming the edges of the lawn is easier when you have a solid line to guide you and you'll avoid spreading grass into the flower beds that you'd need to clean up later. Any plants around the edges of the garden are a lot less likely to be damaged by mowing, weeding or general yard traffic which means you won't have to replace them as often. This, combined with the bonus of keeping pests and weeds away, means more time for you to spend on other things.
Improving Your Garden's Appearance
Garden edging can be just as visually pleasing as practical. With the many materials and techniques available for edging, you can create a beautiful aesthetic and benefit your plants. Some edging can create contrast by drawing bold lines between parts of your lawn, while others can stay neutral. Neutral-colored edging will give colorful flowers and foliage a perfect backdrop to stand out against. Not to mention, in protecting your lawn, pathways and garden beds from damage and pests you'll be improving the look of your entire yard.
Garden edging can be incredibly beneficial to a landscape. Along with the visual appeal it's also helpful in maintaining a successful garden. With the wide variety of edging materials available, you're sure to find something that will fit your aesthetic and practical needs.